Here are the two lucky students who have been selected for our 'Student Mentorship Programme' for year 2013-14.
Ajit kumar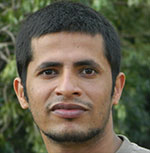 University: Pondicherry University
Mentorship Duration: 6 Months
Country: Puducherry, India
Bio: He is is a full time Ph.D Research Scholar at Pondicherry University. Also he is currently pursuing work in Cyber Security domain. His interest include Programming with Python & C, Malware analysis and web development. Apart from work, he loves to write poem and do photography.
Sameer Patil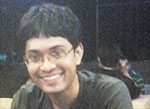 University: Indian Institute of Information Technology
Mentorship Duration: 6 Months
Country: Allahabad, India
Bio: He is currently pursuing MS in Information Security at IIIT, Allahabad. Previously he had worked as a Software Developer in Persistent for 1 year. He loves working on Windows Kernel, Reverse Engineering, Malware Analysis and Secure Application Development. He also has good knowledge in Penetration Testing and vulnerability exploitation techniques. Apart from this, he has passion for sports, bikes and cars!
Submitted Malware Analysis Reports :