Here are the two lucky students who have been selected for our 'Student Mentorship Programme' for year 2012-13.
Sajan Shetty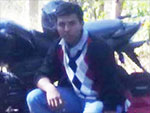 University: S.J.B Institute Of Technology (VTU)
Mentorship Duration: 6 Months
Country: India
Bio: Sajan Shetty is currently pursing engineering in Information Science.He is interested in Programming,Exploit Development and Reverse engineering. He also likes playing FPS games and Biking.
Submitted Malware Analysis Reports:
Sieu Truc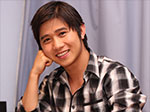 University: Telecom Paristech university
Mentorship Duration: 6 Months
Country: France
Bio: Sieu He has completed his bachelors of engineering degree in Viet Nam and now is currently pursuing his security course at Telecom Paristech university in France. He has deep passion for network and system security. He keep himself busy with reversing, unpacking executables etc.
Submitted Malware Analysis Reports: