Here are the brief profiles of our core group of Infosec Trainers who are delivering the advanced Reversing and Malware Analysis training sessions.
 Amit Malik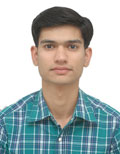 Amit Malik has a rich experience of about 4 years in the security domain with expertise in exploit and malware analysis. He has presented many novel techniques such as 'Botnet Detection using Machine Learning', 'Shell Code Detection' etc and developed many open source tools like Exescan, Zexplo, Injector. Recently he has also filed a patent on "Generic Detection of Malicious Websites".
In the past he has delivered various security training sessions for Govt as well as non-Govt organizations. He had also worked as technical adviser for Govt Investigative & Defense agencies. Currently he is working as a Security Researcher at McAfee Labs.
Harsimran Walia

Harsimran, an IIT Delhi alumni, is a Independent Security Researcher and passionate about computer security with specialization is in the field of Offensive Security. He is author of various technical blogs and research papers.
In the past he has delivered training sessions on Fuzzing, Malware Analysis, Offensive Metasploit, Exploit development et. al. Recently he has presented at "NullCon 2011" on the topic "Reversing Microsoft Patches to reveal Vulnerable Code". Currently he works as Research Scientist at McAfee Labs.
Monnappa K A

Monnappa has rich experience of about 5 years in the security domain with core expertise in exploit development and malware analysis.Currently he is working at Cisco Systems as Information Security Investigator. Recently he has delivered special session on 'Malware PDF Analysis'.
Apart from doing Malware Analysis and writing tools in spare time, he has also discovered vulnerabilities and written exploits in popular Windows softwares.
Nagareshwar Talekar

Nagareshwar Talekar is the Founder and CEO of XenArmor, a security startup company based in Bangalore, India. He is also the founder of SecurityXploded, popular Infosec Research & Development organization.
He has over 10 years of corporate experience working in MNC's like Novell & Citrix. He has developed more than 150 security softwares which have crossed over 8 Million downloads worldwide.
He is an invited speaker for various universities and has delivered the presentation/hands-on session on various topics including 'Vista Security', 'Password Forensics', 'Application Virtualization', 'Detecting & Defending against Security Vulnerabilities' etc.
Swapnil Pathak

Swapnil has experience of around 5 years in Security domain. He started his career at Symantec where he was involved in Classification and writing Detection routines for latest Malware families.
He has earlier worked at McAfee as Research Engineer. Here his work involves analyzing and researching network aware Malwares and design various heuristics/routines to detect them.